With our DIY jewelry kits, you can now easily create your own favorite jewelry at home

Whether you are a beginner or an advanced user, our online video tutorial will guide you step by step
through the process step by step and shows you how to make your own jewelry.

It's a beautiful experience to create yourself and it's so easy that anyone can do it. You can choose between two packages - a starter package and a basic package. Each package is individually put together by our jewelery designers so that you can create unique jewelery that suits you perfectly.
Our packages contain all the necessary materials you need. So you don't have to worry about what materials to buy or where to find them. We have put everything together for you so that you can fully concentrate on your creativity.
We hope you enjoy trying it out :)
DIY jewelry starter kit "Everything begins with wood"
Regular price

Sale price

€64,00
DIY jewelry basic package "Practice makes jewelry"
Regular price

Sale price

€54,00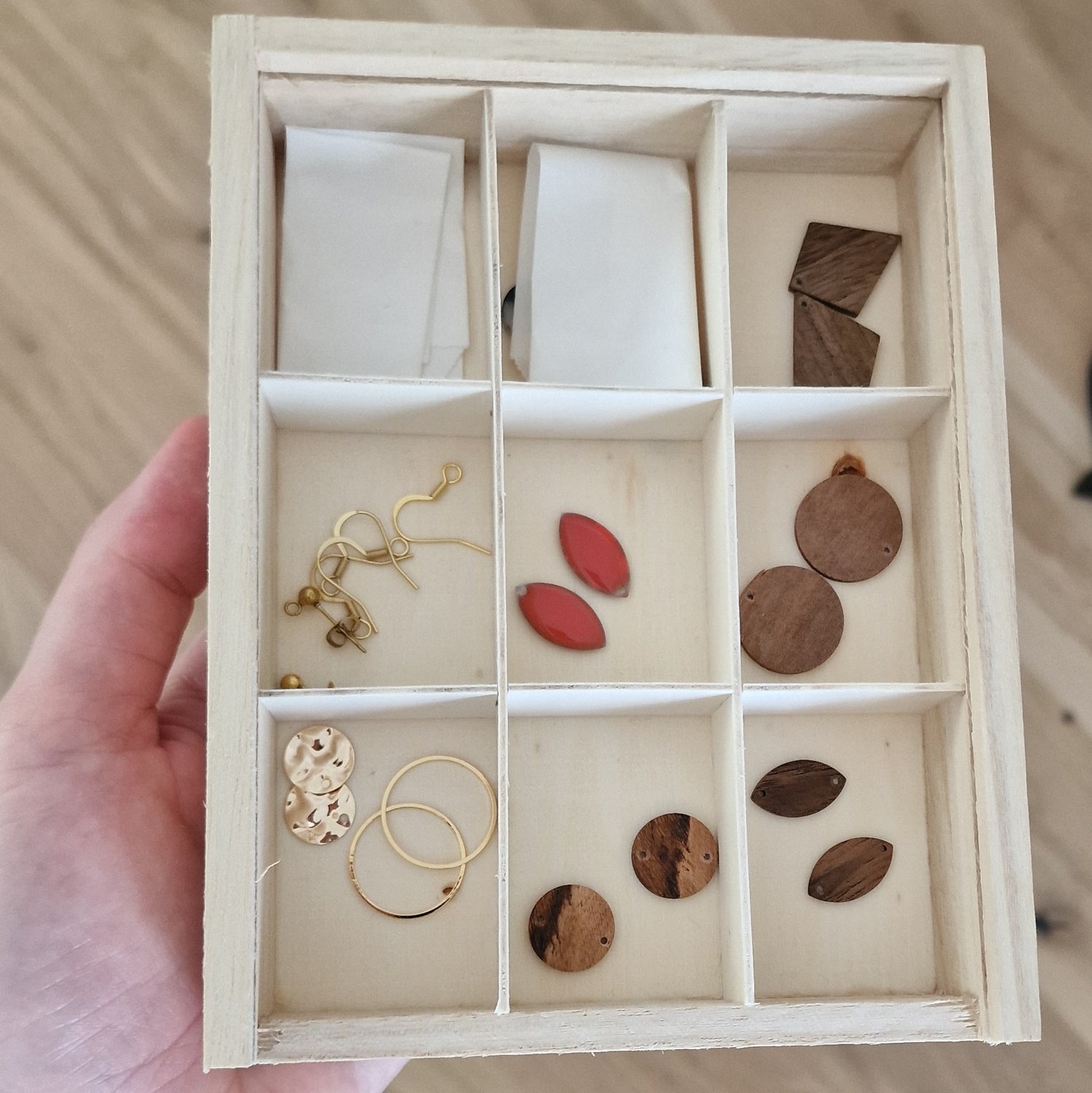 Packaging with intelligence
The packaging of the DIY jewelry packages consists of a
practical sorting box made of wood, in which all materials can be stored clearly and tidily.
But the best thing is: the box can still be used. For example, it is perfect as a jewelry storage box when traveling or for other things.
frequently asked Questions
Do I have to be handy?

Not at all. Don't worry, our video will guide you step by step.
Are the jewelry packs only available in gold?

No. You have the option to choose between gold and silver for all jewelry packages. Only a combination of gold and silver is not possible.
Can I choose certain types of wood or additional materials?

Each individual DIY jewelry package is put together individually by our jewelry designers. No package is like the other. For logistical reasons, we are unfortunately unable to respond to other specific requests. But we are already planning to offer expansion packages ;)
Do you have any questions?
Please tell us right away using our live chat function.