OUR PHILOSOPHY
Astwerk is a way of life

If we think back to the beginnings of our jewelery manufacture, then branches have grown just like a tree. It has always been nature, probably the greatest artist, that has always guided and inspired us. What started with temporary jobs and a small team has developed into a family over the past few years that makes people happy with very special pieces of jewelry, just as it did then.
Fair. Naturally. Nice.
There is love and appreciation in every piece of Astwerk jewellery

We love nature. And we like to be creative. Hardly anywhere else can shiny and natural elements be combined as wonderfully as with our wooden jewellery. When manufacturing our jewelry, we attach great importance to using the materials sustainably and respectfully. That's why we don't cut down any trees for our creations - the local woods we use are sections that we obtain directly from our in-house carpentry shop or we get them from neighboring forest owners. Together with noble materials, trendy accessories or stones, we give each piece its unique character.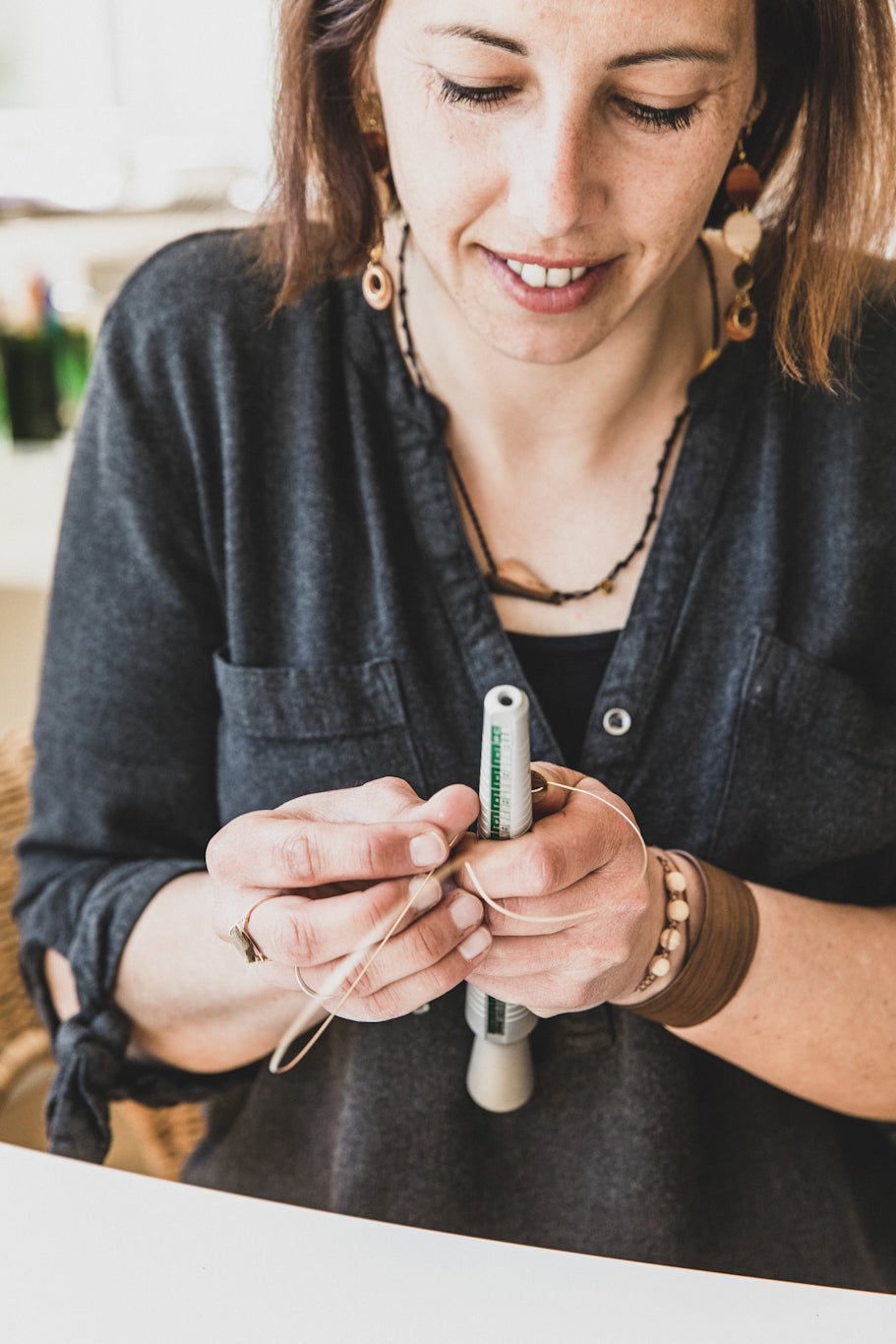 Nature & Talents
Everything is a cycle

Each of our works consists of 100 percent passionate manual work. And behind every new idea there is a creative mind - so our jewelery always has a very personal touch. Behind Astwerk are people who make the world a little more beautiful every day with a lot of motivation, dedication and passion. Most of them are career changers who probably simply followed their destiny.
These are the people behind Astwerk
Sophia

Managing director, visionary and creative mind behind astwerk

Stefan

Managing director, master carpenter and strategic success architect

Sonja

Relationship magician for customer care and organizational skills

Rosemary

Jewelery designer and sustainability expert

Barbara

Finance and Salary Manager

connie

Jewelry creator at Shop Graz and sourcing innovator

Caroline

Power woman in the workshop and wood expert

Gudrun

Power woman in the workshop and master of the grinding machine

ann

Jewelry creator and idea generator

Yvonne

Jewelery designer and ring specialist

Claudia

Jewelry creator, silver and costume jewelry expert

Catherine

Jewelry creator, bracelet and tree of life jewelry expert

Barbara

Storage, organization & good fairy in the house

Daniela

Jewelery designer and head of the marketplace

Sandra

Marketing and brand communication virtuoso

ann

Jewelery designer and lettering artist

Isabella

Jewelery designer at the shop in Graz

Catherine

Jewelery designer at the shop in Graz

Mona

Jewelery designer at the shop in Graz